How it all started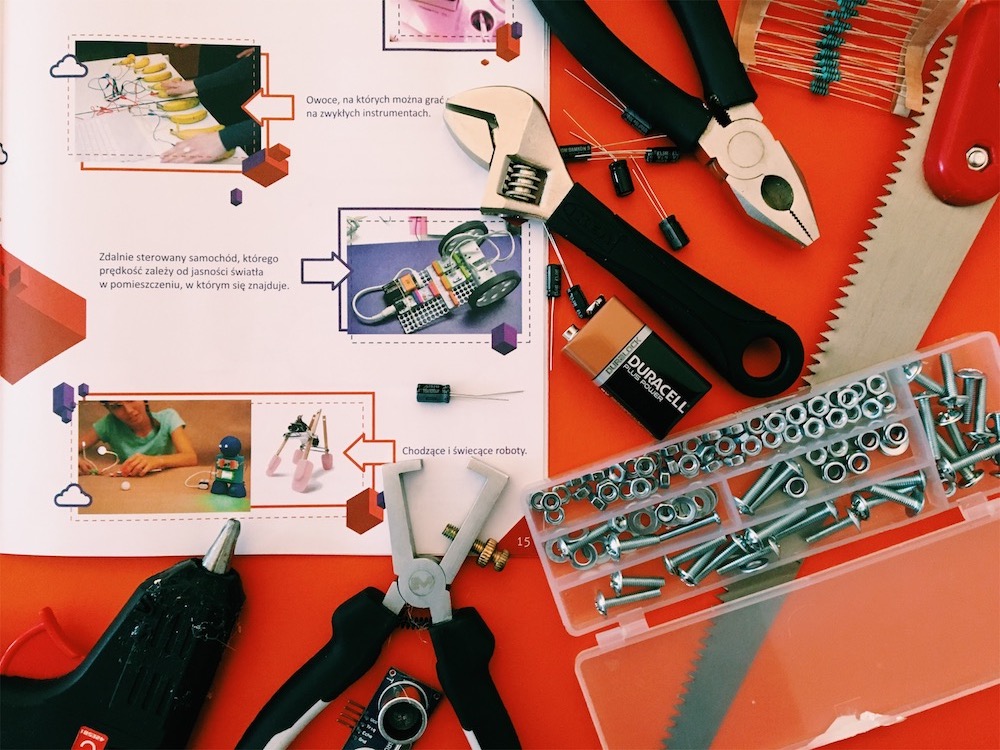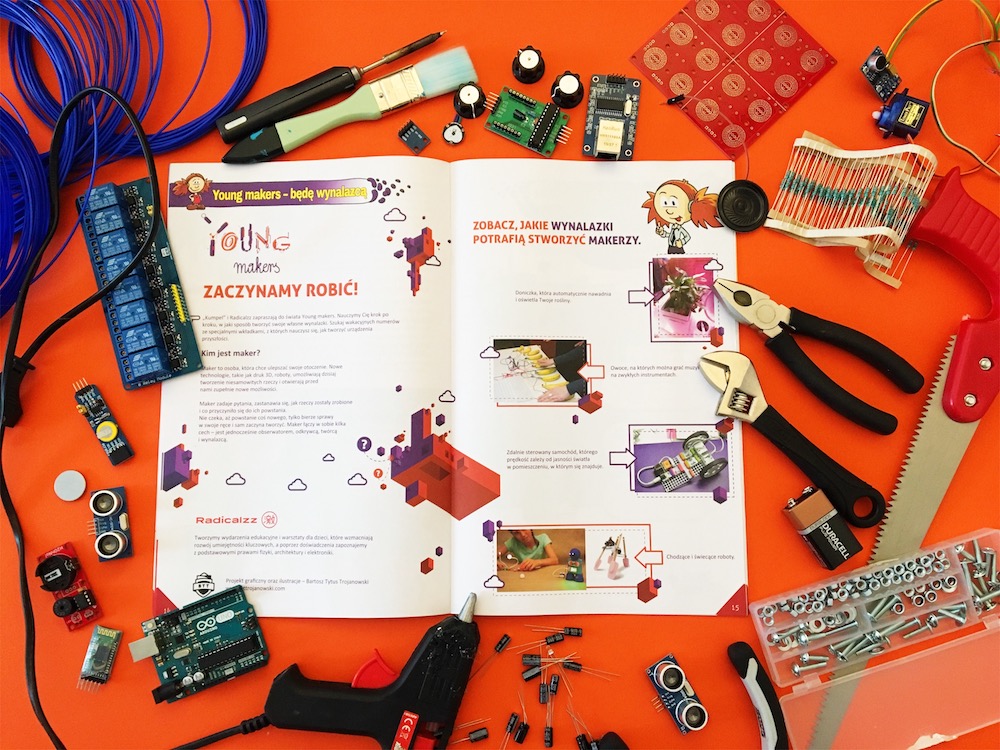 It all started when our partner Cogito, invited us to start the project together. Our main goal was to raise awareness about the Maker Movement among kids.
We designed a series of extras for their magazines. It's success overwhelmed us. We wanted to keep this interest, the only way to do it was by expanding the idea and create the ecosystem for it to prosper.
Background

Makers' Movement is a contemporary subculture focused on making things and using open source to share ideas for new inventions and tinker with existing objects.
Makers ask questions and think about how things are made. They take matters into their own hands, they are observers, explorers, creators, and inventors.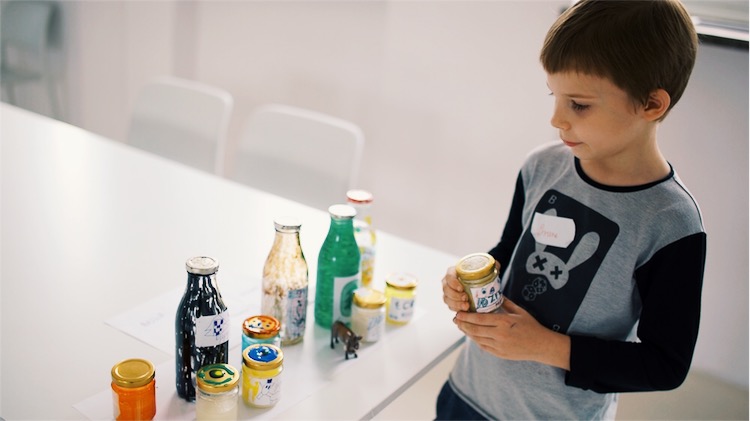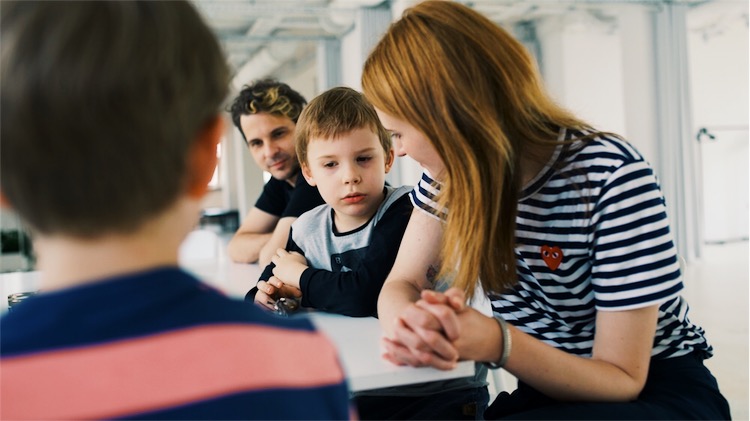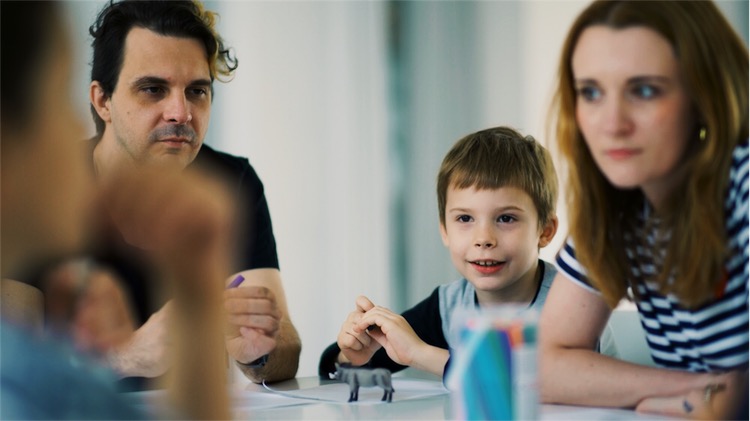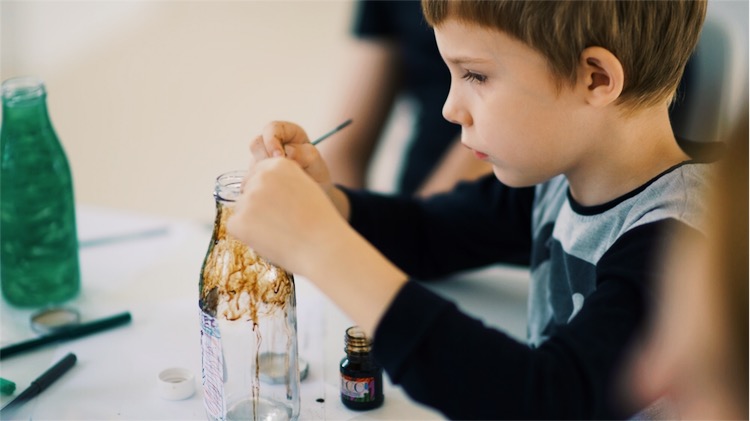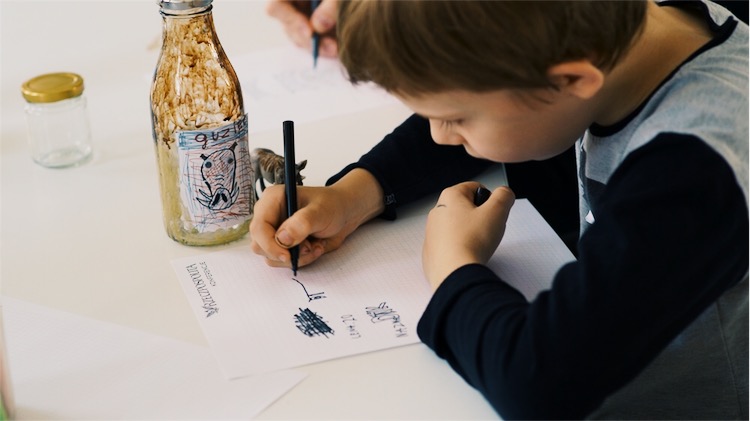 Principles of the movement are listed in the Makers' Manifesto:

Make:
Making is fundamental to what it means to be human. We must make, create, and express ourselves to feel whole. There is something unique about making physical things. These things are like little pieces of us and seem to embody portions of our souls.
Share:
Sharing what you have made and what you know about making with others is the method by which a maker's feeling of wholeness is achieved. You cannot make and not share.
Give:
The act of making puts a small piece of you in the object. Giving that to someone else is like giving someone a small piece of yourself.
Learn:
You must learn to make. You must always seek to learn more about your making. You may become a journeyman or master craftsman, but you will still learn, want to learn, and push yourself to learn new techniques, materials, and processes.
Tool Up:
You must have access to the right tools for the project at hand. Invest in and develop local access to the tools you need to do the making you want to do.
Play:
Be playful with what you are making, and you will be sur- prised, excited, and proud of what you discover.
Participate:
Reach out to those around you who are discovering the joy of making.
Support:
This is a movement, and it requires emotional, intellectual, financial, political, and institutional support. The best hope for improving the world is us, and we are responsible for making a better future.
Change:
Embrace the change that will naturally occur as you go through your maker journey. Since making is fundamental to what it means to be human, you will become a more complete version of you as you make.
Until 2040, many of today's jobs will be automated.

Moreover, according to the World Economic Forum estimations, 65% of today's children will have jobs that don't even exist at the moment. However, the public education systems in many countries did not significantly change since the times of the Second Industrial Revolution.


Contemporary schooling does not take into account the key abilities that would let children make their way into adulthood in a dynamically changing, tech-filled world.
What are those key abilities?

We should start with teaching children to think critically. This is especially crucial in times of information overload and fake news. Future adults should be able to distinguish between what can benefit them and what could cause harm.
Next, it is important that children know how to adapt quickly. We live in times of rapid social, environmental, economic, and technological changes that are already confusing many of us. If that process stays at the current pace, the world that today's kids will live in will be completely different than the one they experience now.
Empathy and cooperation are intertwined with each other. Being open to different voices and working collectively to solve problems not only prevents us from leaving others out but also helps to brainstorm ideas that would otherwise never appear because of the constrictions that every human mind has.
This leads to another essential skill: problem solving. The core of today's education focuses on passing knowledge in theory. Of course, schools organize practical workshops and similar activities although they are usually treated as supplementary activities. We believe they should be equal.
We should also nurture natural curiosity and imagination, so the kids can be allowed to explore new ideas and create real change in the future. To do that, they also need to become entrepreneurs, able to independently put their ideas into reality and sustain them.
Challenge
We are all inhabiting one global village - the Earth. Therefore, issues that affect people in the other part of the world should be of our concern. We are ought to collectively solve growing issues, such as climate change, food waste, plastic pollution in the oceans, shortage of drinking water in developing countries. To do that, we must educate the youth properly, so they are both aware of these problems and have tools and skills that allow them to come up with solutions.
That is why we want to create awareness of the Makers' Movement and encourage young people to create things by engaging them in the activity of collective making. In order to achieve that, we would like to create an environment, community, and tools that allow them to turn their ideas into physical objects.
However, those inventions should not be mere gadgets or toys. We need to focus children's imagination to explore ideas that will be beneficial for them and general society. By spreading the knowledge of United Nations Sustainable Development Goals we provide them with a framework that allows to direct their output into the right direction.

Outcome

To achieve these goal we created Young Makers. We have taken a holistic approach to the project by independently doing research, building community through the use of social media and YouTube, providing tools, organizing workshops, initiating challenges, thus developing a whole environment for planting the seed of Makers' approach. We have also designed and implemented the branding ourselves.
Before we started, we went through a stage of desk research that allowed us to get a grasp of knowledge about the Generation Z. We also thoroughly worked through different prognoses and reports about the future of job market. Afterwards, we have conducted a qualitative research by asking children themselves about their perception of education and ideas on how the future of schooling should look like.
We have designed a strategy to build a community around the Young Makers project. It includes a YouTube channel consisting of walkthrough videos, showing how you can possibly built devices with simple, easily available tools. In the near future, the children will also be able to upload photos, videos and descriptions of their inventions to the website, thus sharing their output.
For those, who feel rather preoccupied and would not be able to collect those instruments themselves, we developed simple sets of tools that allow beginning makers to build their first invention, thus opening the way for further development of their adventure with making. They will soon be available to order through Young Makers website which is in development.
Young Makers also includes semestral workshops that are divided into two age groups: 7-9 and 10-13. Groups have up to 15 participants in order to create a friendly, inclusive atmosphere. Workshops include practical activities (making) and mindfulness classes that teach children to concentrate and notice emotions. Errors are not stigmatized, we rather encourage kids to make them and draw conclusions. Students are provided with tools and learn basic rules of physics, architecture, electronics through practice. Overall mood of the workshops is inspired by the manner in which adult designer teams work, namely Design Thinking and Design Sprint methodologies. We also incidentally organize single workshop meetings in different cities.
Last but not least, we cooperate with companies in a subproject called Challenges. The idea is inspired by Designathons and lies in children coming up with solutions for challenges set up by a given company.